Miami has ranked within the top 5 cities for entrepreneurial activity in the United States, by the Kauffman Foundation, two years consecutively. In a recent Bloomberg report, the state of Florida however, received a score of 38 (100 is the score given to the most innovative state) for being among the least innovative among other states in the U.S.
Miami continues to struggle with "brain drain" issues, as talent heads to New York, Boston, and San Francisco for greener pastures. Outside investors and founders – local ones too – still question the viability of the Miami startup/tech eco-system to help them achieve their business goals. A perceived "lackadaisical work ethic", due to the stereo-typical sun and fun South Florida lifestyle for which Miami is most known and lack of transparency, has also kept most investors at bay.
Education and government also plays an important role in the innovation economy, but how does Miami measure up with the rest of the U.S.?
Miami has made some important strides in startup activities, but what is the true state of where it is in the growth process? Real vs. hype, let the discussion begin. Moderated by Andrew Quarrie, Founder of Jurnid

Guest Panelists
---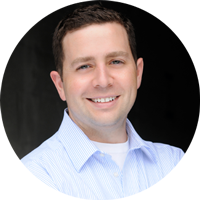 Brian Breslin – Founder, Refresh Miami
Brian Breslin is a long time serial web entrepreneur, having started his first business online at age 14 in 1996. Over the years Brian has been involved in a number of different startups and enterprises. Brian's primary business, Infinimedia, inc. was founded in the late 1990s as a web design firm, and has evolved over the years into a world class software development firm working with numerous Fortune 500 clients.
Brian is most widely known for his involvement in shaping the South Florida tech community through RefreshMiami, the Non-Profit organization he founded in 2005. Refresh has become the largest networking and educational organization in the state of Florida focused on technology and entrepreneurship. Over 9,000 people participate in Refresh Miami's community, with over 4,000 attending Refresh's events in 2014 alone.
Brian has won numerous awards, including the Miami Herald 30 under 40 business leaders, Power 30 under 30, as well as the Technology Organization of the year from Miami Dade Chamber of Commerce.
Brian graduated from the University of Virginia in 2004 with a bachelors degree in Foreign Affairs. He is currently enrolled in the Executive Masters in Business Administration program at the Kellogg School of Management at Northwestern University, class of 2016.

---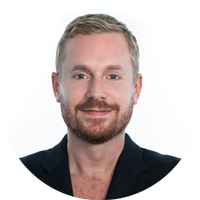 Alexander Sjögren – CTO, YellowPepper
Alexander Sjögren is the Chief Technology Officer at 
YellowPepper
, a pioneer in Mobile Banking and Payments in Latin America. Alexander joined YellowPepper in 2008 as a local Commercial Manager in Ecuador and later became Product Director in 2012 playing a critical role in the company's shift towards mobile payments. His position has since evolved into a larger, more strategic technology role with enhanced focus on establishing a product-centric technology department.
Alexander has a strong product background as well as an in-depth understanding of the financial system along with the different mobile payments technologies. Prior to joining YellowPepper, Alexander worked on payment product design and implementation in several regions around the world including Europe, Asia and Latin America. He has led several successful mobile payment implementations with some of the world's leading financial institutions including PayPal and Citibank.
---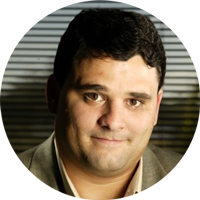 Mario Cruz – Director, Watsco Ventures
Mario Cruz is a technologist and entrepreneur with over 20 years of expertise in both B2B/B2C, Cloud and DevOps technology solutions for various industries including digital media, loyalty, SaaS, financial services, airlines, and Fortune 100 corporations in South Florida. In 2011, Mario co-founded Choose Digital that was acquired by Viggle in 2014.
Mario currently is a Director Watsco Ventures' whose mission is to invent, build and deploy innovative technology and business models to accelerate Watsco Inc's growth.
---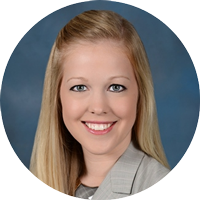 Lyndi Bowman – Beacon Council Miami
Lyndi Bowman joined The Beacon Council in 2010 and is the Director of Economic Development. Bowman works with companies in facilitating new business investment, retention and expansion, and job creation for Miami-Dade County. Her day-to-day activities include assisting companies with access to financial incentive programs, permitting assistance, site selection, customized research, business contacts and referrals, employee training programs, and labor sourcing. Bowman specializes in providing site location consulting services to companies in the technology sector, from Fortune 500s to small businesses and entrepreneurs. In addition to traveling internationally
and domestically to recruit tech companies to Miami, she devotes a large portion of her time to the local economy in an effort to grow and retain companies here at home. Currently working with an active portfolio of over 20 clients, Bowman is passionate about providing the ultimate customer service experience to create jobs and grow a more robust high-tech economy for Miami-Dade County.
Born and raised in Chattanooga, Tennessee, Bowman holds a Master's degree in International Business and a Bachelor's degree in International Business and Finance from University of South Carolina's Moore School of Business. Prior to joining The Beacon Council, she worked for Hispanic Connections, a business consulting firm in Columbia, South Carolina and South Bridge Access in Santiago, Chile. She is a graduate of the 2012-2013 Leadership Miami class and now serves as a member of the program's Executive Committee. She is also a member of the eMerge Americas Steering Committee, the Greater Miami Chamber of Commerce's IT committee, a mentor for the Network for Teaching Entrepreneurship (NFTE), and is the staff liaison for the Council's technology committee.

---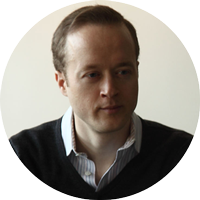 Marshall Watt – Co-founder, Coinsetter (Sold)
Marshall Swatt is is a life-long entrepreneur with extensive startup experience. He has held roles as a founder, CEO, COO and CTO, and has consulted for a number of startup and Fortune 500 companies in New York City over his career.
In early 2013, he co-founded Coinsetter, Inc., a NYC-based bitcoin and digital currency exchange. Coinsetter raised close to $2MM in several rounds of seed funding. He led Coinsetter's acquisition of Canadian Competitor Cavirtex before selling the company to Kraken in January of 2016.
Prior to Coinsetter, Marshall was a senior consultant on the development of Citigroup's institutional FOREX trading platform. He also led the design and development of Opt-Intelligence's successful real-time advertising platform. He was a consultant on the development of a real-time SMS inter-carrier messaging platform that was eventually sold to Real Networks. He has consulted and/or worked for several companies including Deutsche Bank, Deutsche Financial, Conde Nast, Digital Draft FCB, MRM Worldwide, Pixelpark A.G., National Geographic Society, and MoMa.
Marshall has a B.S. in Business Administration from Georgetown University and a partial degree in Architecture from Syracuse University.
He is currently at work on a new startup proudly based in Miami.
---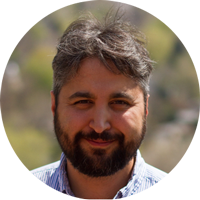 Aquiles La Grave – Co-founder, Visibl.io
Aquiles La Grave is a repeat offender tech entrepreneur. With a degree in Engaged Poetics he is eminently qualified as a thought leader in Tech Industry. Aquilesstarted his first startup around Data Segmentation and Traditional Media in a garage in 2004 and successfully exited the business much to the relief of his first investor (his Dad). Along with Alex Bogusky of CP+B fame, he is the founder of VISIBL a 12 month old breakthrough Programmatic self service DSP (en. Video Marketing Platform) that has raised $1.5M to date and has offices in Boulder, Budapest, and Brooklyn. Mr. La Grave serves the company as CEO and has no complaints about living out of a suitcase and gaining 20 pounds due to a diet that mainly consists of sugar with a splash of coffee.
---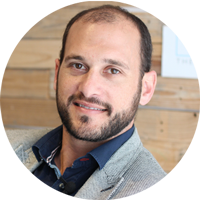 Ian-Michael Farkas – VP Americas, Local Measure
Extensive experience generating strategic alliances, business development and marketing strategies that impact the bottom-line within the travel, hospitality and technology industry.
Proven records of managing teams, connecting people, businesses, ideas and capital. Demonstrated ability to market research, identify, negotiate and secure large contracts, acquisitions and exit strategies.
Advocate for disruptive innovation, content discovery, validated learning, UX and customer service, with a passion in seeking transformative technology based solutions to employers, clients and partners.
---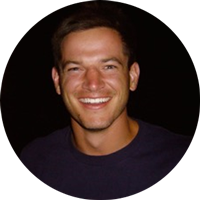 David Breitenbach – Co-founder, Cityscape
David Breitenbach: I grew up in Saratoga, CA, about 10 minutes from Apple. After high school, I was recruited to the US Air Force Academy in CO, where I studied Business Management, and for the next ten years I traveled the US and the world as an F-16 pilot and Captain in the Air Force. After traveling through Asia and seeing all the small businesses and their tech needs, I realized there was something big that Silicon Valley wasn't building. I settled in Miami a year ago and and co-founded Guestbook Inc with an Air Force pilot, Tim Piccin. It took us about a year to refine our plan, realizing we were going to need a starting point. We are currently at the Lab Miami building a social app called Cityscape that is geared towards going out and sharing places with friends. Our next step will be to partner with local startups that provide mobile solutions such as ordering, paying, reservations, event info, and rewards, and connect the Cityscape app to their service. We want people visiting Miami to be able to do everything they want without needing to download and create accounts for multiple apps.

---
Schedule
6:30-7pm – mingle/hello time
7-7:35pm – panelist interview
7:35-8:30pm – Q&A from the audience (you) – bring your questions!!

Official social media hashtag: #techhubmiami.
Refreshments and fancy snacks served. Limited seating. 6:30pm sharp.

Our amazing sponsors!