Creativity takes center stage at FIU's College of Engineering and Computing Senior Design Showcase
By Guest Contributor David Drucker / FIU News
---
At the College of Engineering and Computing's Senior Design Showcase, rising stars in engineering used their creativity and technical skills to present solutions to society's challenges.
The showcase, held Dec. 2, was the culmination of months of work. Professors and companies provided ideas for projects, then students used their critical thinking skills under the guidance of faculty members to bring possible solutions to life. Most students developed their projects to a point where they could pitch them to a company.
"I think it's great that FIU holds the showcase to give everyone an opportunity to show their passions and hard effort. It's a great way for the public to view that as well," said David Trujillo, a senior environmental engineering major.
Here are four projects from the showcase indicative of the creativity that was on display.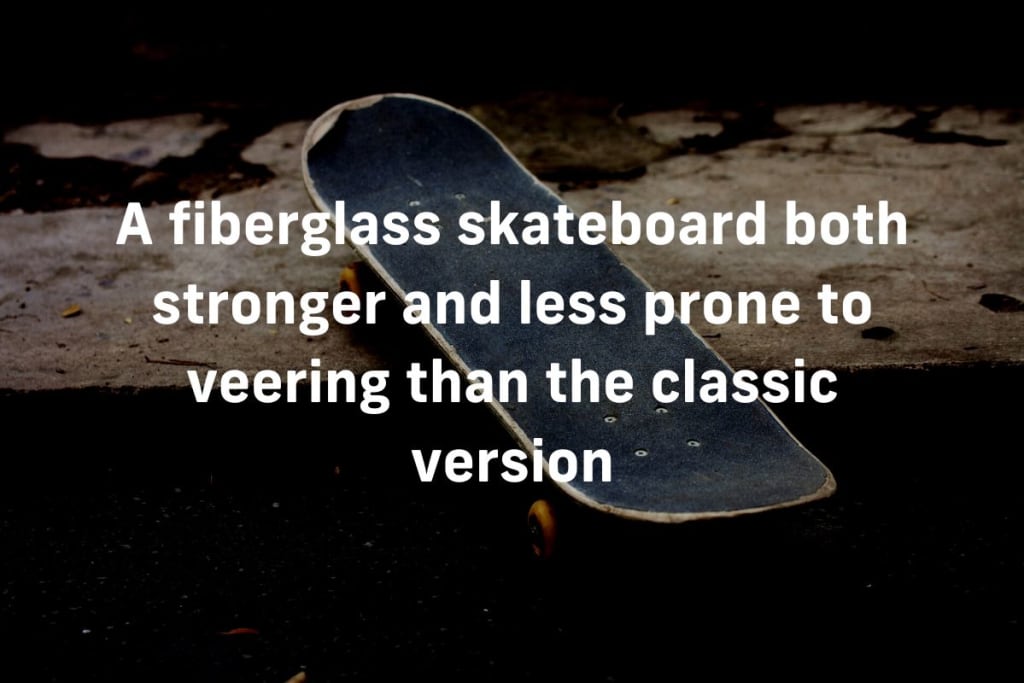 Does the skateboard need to be re-engineered? This is the challenge that mechanical engineering seniors Daniel Figueroa, Alessandro Gianforcaro, Yousef Alkandari, Carlos Hernandez Colucci and Herman Flores took on for the senior showcase.
The project began when a professor showed the students a video of a skateboarder complaining about problems with their board. In particular, the skateboarder complained that the board always veered side to side because of the wear and tear caused to the board from the trucks, where the wheels meet the board.
The students engineered an add-on clip to the trucks that would remove this issue of veering. They also made a board out of fiberglass, which is stronger than most typical boards and doesn't break in half when damaged, which is important for safety.
"If the trucks do become loose, the movement would only be up and down, not side-to-side like most boards. And since someone would be on top of the board, they wouldn't really feel the movement," Gianforcaro said.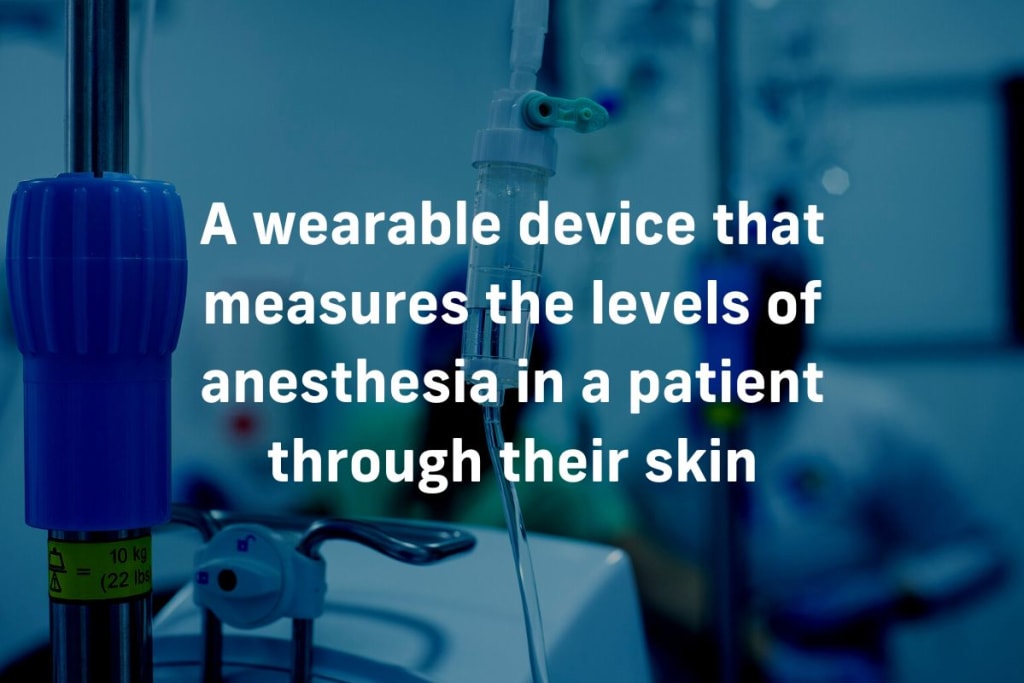 A vital element of many surgical procedures, anesthesia needs to be administered in specific concentrations to maintain a patient's sedation. Seniors Emily Flores, Noble Amadi, Danielle Levy, Thais Tivelli and Daniela Ugalde designed a device that meets the modern-day demand for an accessible, low-cost sensor to ensure patient and personnel safety. Bio-MEMS and Microsystems sponsored the project.
For the research, the students repurposed a commercial fuel cell, a power device used in many cars, to be able to detect isoflurane, a type of anesthesia. The micro fuel cell was integrated into a wearable device and would audibly alert when a patient is outside the safe sedation limits. The project won the top prize in biomedical engineering and first place for best presentation. Flores won the Standard of Leadership Award for being the top project leader at the showcase.
"My team went through the majority of our four years online due to Covid. This project was our best opportunity to do hands-on engineering work, and I think what we accomplished says a lot," Flores said.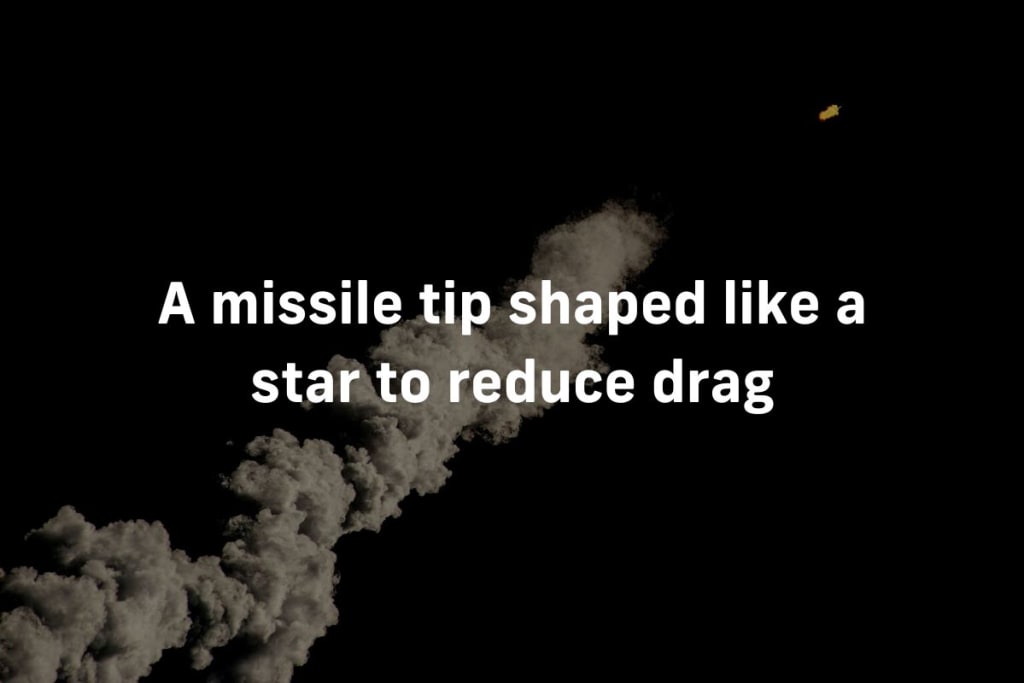 Could a missile travel faster if the tip of it was shaped differently? This was the focus for mechanical engineering seniors Esteban Guarnizo, Michael Harris, Riley Smith and Edgar Viamontes in their project. The students researched if a missile with a star-shaped tip, or nose cone, would perform better than today's state-of-the-art missiles.
In the process, the team of FIU seniors delved into research projects done in the 60s and 70s in the Soviet Union about the aerodynamic effect of fins on missiles. The team dug through research projects translated from Russian as they aimed to combine Soviet-era research with cutting-edge art designs.
They conducted simulation tests with hundreds of designs and found success in some key areas, but are still looking to see what the testing of the missile would be like at higher speeds. They tested the missile at Mach 2, twice the speed of sound. They would like to test it at Mach 5, five times the speed of sound.
"This project was more of a challenge than what I've done in undergrad because it was a free-form open project. There was no guide, there were no obvious ways to go. It was difficult, but exciting, to try to work on something that was trying to push the boundaries of standard aerodynamic design," Guarnizo said.
Some chemicals used in manufacturing, packaging and other industries that end up in everyday products, called Per- and polyfluoroalkyl substances (PFAS), are very resistant to degradation, earning them the nickname, 'forever chemicals.' Many water treatment plants aren't yet able to remove these chemicals.
Research has indicated that PFAS can bioaccumulate in humans and wildlife and that there are probable links that PFAS contributes to reduced fertility, testicular and kidney cancer and developmental effects to unborn children, said Trujillo, a member of the project. He and his group worked on a water treatment process design that could remove these substances from the water.
Using a treatment method called ion exchange, the team created a design that would use a specialized resin to remove the chemicals from the water. With the proposed design, the treatment process would be able to reduce the concentrations of the chemical assumed at 83 parts per trillion (ppt) of PFAS to a range of 10ppt to nondetectable levels for the particular water parameters that were assumed. The group was composed of Trujillo, Ricardo Martinez, Yissell Marcos Navarro, Patricia Hernandez, Kenny Rivera, Melanie Dorta, Veronica Aleman and Rashed Alenezi.
The Environmental Protection Agency is working on regulations around these chemicals.
"In the real world, few places do this. So it was pretty intimidating at first. But after we received a lot of guidance from professors, plant operators and vendors and read industry literature, we were able to do it," Trujillo said.
This story was first published by FIU News here and republished with permission.
Latest posts by Guest Writer
(see all)